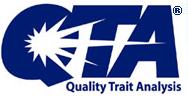 The nation's biggest biodiesel refinery has installed a quality control system that promises to cut testing times from hours to minutes.
This press release from Cognis Corporations' QTA (Quality Trait Analysis) says GreenHunter BioFuels in Houston, Texas, which produces 105 million gallons of biodiesel a year, has put in QTA's new biodiesel testing system:
"Biodiesel quality testing traditionally requires gas chromatographs and a trained chemist" said Kerry Staller, Corporate Engineer with GreenHunter. "As such. quality control is difficult to integrate with operations because testing needs to be done in a separate lab by a chemist with the results coming up to an hour after a sample was taken. But with Cognis' QTA System, our operators are able to conduct the quality tests right in the control room and see easy-to-understand results that they can act upon–all in less than 2 minutes after the sample is taken."
Barbara Stefl, Cognis' Global Business Director, said, "One of the benefits of our fast biodiesel testing process is that quality testing and general operations can now be more tightly linked. Efficiencies improve due to reduced handoffs between chemists and operators and quality increases due to the ease of doing more frequent testing."
Cognis' QTA patented Biodiesel Analysis starts by digitizing the light spectra of a fresh biodiesel sample using proven infrared technology. Those spectra are then sent, via the internet, to Cognis' central database where algorithms convert the spectra, in real-time, into highly accurate standard quality measurements that are viewed online by plant personnel. All this occurs in less than two minutes.
QTA says the service is subscription-based and does not require capital investment.