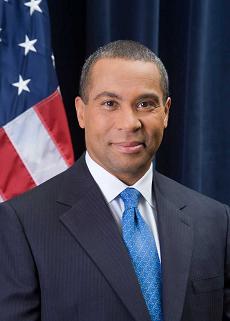 Massachusetts Governor Deval Patrick has signed into law a measure that is hoped to make his state a leader in biofuels by exempting cellulosic biofuels (ethanol) from state taxes and creating a mandate for biodiesel in home heating oil.
The Boston Globe was there when Patrick signed the bill:
"It's law," he said, seated at a table at the Allston office of Mascoma Corp., flanked by state legislators, his energy secretary, and US Representative William D. Delahunt. Mascoma is one of a number of Massachusetts companies pursuing so-called advanced, or cellulosic, biofuels, which are made from agricultural wastes and forest products, rather than corn.
The Clean Energy Biofuels Act will make Massachusetts the first state to exempt cellulosic biofuels from state gas taxes, creating economic incentives for companies while requiring that the fuels meet strict greenhouse gas reduction standards. One major concern with biofuels such as corn-based ethanol is that they raise food prices and, in their growing and processing, cause more environmental harm than gasoline does.
The law also requires all diesel and home heating fuel to be 2 percent biofuels by 2010 and 5 percent by 2013.
The new law also contains a provision that will require the development of a low-carbon fuel standard for vehicles so greenhouse gases would be reduced by 10 percent.