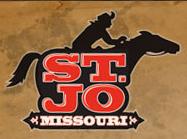 St. Joseph, Missouri is becoming a center for renewable fuels in this country as the city will soon become home to its third biodiesel plant, joining an ethanol refinery in the area.
This story in the St. Joseph News-Press says the groundbreaking ceremony this week was purey ceremonial as Terra Bioenergy has been busy for some time, pouring concrete slabs for the storage tanks and installing much of the equipment:
The $25 million plant is scheduled to be complete in February. It will employ 25 to 30 people and produce 15 million gallons per year, said David Holcombe, chief executive officer of Terra.
Terra's plant will primarily use animal fat to produce biodiesel, which can be used in virtually all diesel engines. The animal fat gives Terra an edge over most other operations, which use soybean or vegetable oil, Mr. Holcombe said.
St. Joseph has two operating biodiesel plants and an ethanol facility. Rep. Martin Rucker said the city is well on its way to being the state's alternative fuel capital.
"The renewable fuels industry is a big part of our future," he said. "Whether we want to get on board or not, it's going to happen."
Nearly 100 investors own Terra Bioenergy.