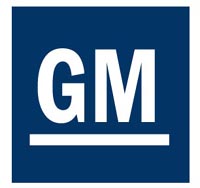 Minnesota's Governor Tim Pawlenty recently announced a partnership between General Motors Corp. (GM) and the National Governors Association which will assist in increasing the number of E85 fueling stations across the country. No specific numbers have been announced but the goal is to boost the slow pace at which new pumps capable of dispensing 85% ethanol fule have been added in recent years.
GM agreed to find the appropriate locations to add the E85 through the numbers in their customer database of registered vehicles. They will aslo assist in finding state grants for the sites. The automaker recently announced their 18 vehicle flexible fuel lineup for model year 2009. Ford, GM and Chrysler have all agreed to offer have their vehicle line as E85 compatible by 2012.
GM has assisted in installing about 300 E85 pumps in 15 states over the last three years. GM cars and trucks account for 3 million of the 7 million flex-fuel vehicles on U.S. roadways and the company produced more than 1 million flex-fuel models in North America and Brazil last year.