While the waters along those world-famous Hawaiian beaches will still be picture-perfect blue, some folks in the Aloha State are banking on some murky-green H2O for power.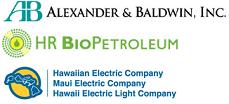 This story from the Honolulu Star-Bulletin says three companies will team up to develop the world's first commercial microalgae facility on Maui that will produce oil for biodiesel and and animal feed.
Alexander & Baldwin Inc., HR BioPetroleum Inc. and Hawaiian Electric Industries subsidiaries Hawaiian Electric Co. and Maui Electric Co. said yesterday they have signed a tentative agreement to build an algae plant on up to 1,000 acres of agricultural land owned by A&B next to HECO's Maalaea power plant starting in 2011.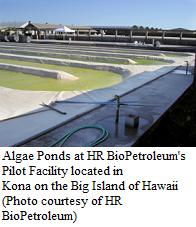 It would be one of the first commercial plants of its kind in the world, according to Ed Shonsey, HR BioPetroleum chief executive officer, and adds to several major isle biodiesel projects announced in the past two years.
"It's a very new area in the field of biofuels and alternative energy," Shonsey said. "There are approximately 20 companies in the world that are investigating this approach and of those 20 there are only approximately two that actually have pilot facilities and have demonstrated the ability to do it outside the lab and scale it up, and we are one of those."
The plant is expected to be profitable in its first year of operation.