As the need for wind energy grows… expected to grow at double-digit rates in capacity over the next 20 years… the need for workers who can construct, repair and maintain those green energy systems grows as well. To help meet that need, a college in Northwest Iowa… an area known for its wind power generators… is offering a program to train those workers.

This story from KTIV-TV in Sioux City says Iowa Lakes Community College in Estherville (in full disclosure, my alma mater) is helping meet the growing need: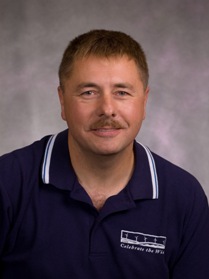 Even with all of that growth there is one place where the wind industry is falling short. "Man power, there is a shortage of man power to man the wind turbines that are being operated across the country and that is where our program comes in," Zeits said.
According to Iowa Lakes Community College they were the first in the state to start the two year program that trains technicians to work on wind turbines. Students in the wind energy program learn everything from how to repair the blades to the basic physics of wind energy.
According to the American Wind Energy Association those trained workers can't come to soon. "We expect that we are going to have a need for a 180,000 workers in the industry within the next 22 years," said [John] Dunlop.
The article goes on to point out that portion of Iowa, Southern Minnesota and South Dakota is right in the middle of a booming wind power generation area… right around that little college that has a wind-powered sailboat as its symbol. Kind of befitting, huh?