New Hampshire-based Favorite Foods, a $20 million a year broadline foodservice distributor, is switching its fleet of trucks to biodiesel.
This story from the Foster's Daily Democrat says it is part of the company's overall green plan: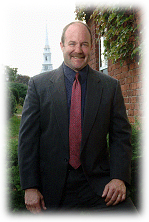 "As a business, we have always done everything we can to positively impact our customers and our economy," stated Chris Barstow, president of Favorite Foods. "Now, we are taking steps to positively impact our environment. By investing in initiatives like a Biodiesel program, energy efficiencies in our new warehouse, and an expanded recycling program that will allow us to reduce waste exponentially, Favorite Foods can give back in a whole new way."
Favorite Foods has provided its customers with their own means of giving back. "In addition to these internal initiatives," Chris continued, "we are also focused on making available to our customers an array of sustainable, eco-friendly products that allow them to contribute to a healthier environment."
Now while the fleet of seven Favorite Foods trucks running on biodiesel might not seem like it will change the world, just think if every food distributor… or any distributor for that matter… used only biodiesel in all of their delivery trucks. Just my opinion here, but I think it will be all of the little companies that will end up making all the difference in the world.