Pennsylvania lawmakers have passed a bill that would significantly increase that state's incentive to biodiesel makers and another that would mandate that every gallon of diesel be blended with biodiesel.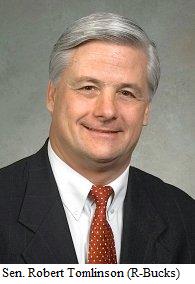 This story in the York (PA) Daily Record says the bill from Sen. Robert Tomlinson (R-Bucks) would up the incentive to 75 cents for each gallon and is expected to help the green energy industry while helping local farmers:
The incentive program would be capped at $5.25 million per year. No company could receive more than $2 million per year. Mark O'Neill, spokesman for the Pennsylvania Farm Bureau, said an existing 5-cent incentive in Pennsylvania pales in comparison to incentives that top $1 per gallon in other states.
He said increasing the subsidy will create greater demand for soybeans, indirectly benefiting local farmers as the state's six biodiesel companies increase production.
Pennsylvania producers say robust incentives in states such as Iowa and Indiana have allowed out-of-state companies to undercut their prices. Twenty-four states offer a production incentive of some kind, said Ben Wootton, president of Keystone BioFuels in Cumberland County.
"It's killing all the producers in Pennsylvania," Wootton said.
Rep. Eugene DePasquale, D-West Manchester Township, who backs the plan, said he believes spurring domestic biodiesel production is a "national security issue."
"I strongly believe that we have to reduce our dependence on foreign oil," he said.
Meanwhile, the legislature has also passed biodiesel-blending mandates, according to this story from the Central Penn Business Journal:
House Bill 1202 requires all sales of diesel fuel and gasoline for on-road use meet content requirements after in-state production triggers are reached. All diesel fuels must contain 2 percent biodiesel one year after production reaches 40 million gallons, which Wootton estimates will take at least 12 months, he said.
The bill requires gasoline to contain 10 percent cellulosic ethanol one year after its production levels reach 350 million gallons.
A spokesman for Gov. Ed Rendell says the governor intends to sign both bills this week.