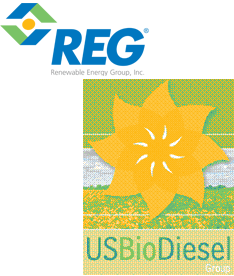 Regulators have given Iowa-based Renewable Energy Group (REG) the green light for finalizing its buy of a U.S. Biodiesel plant in Houston, Texas.
This article from the Central Valley Business Times says REG will start producing biodiesel on July 7th:
The REG Houston facility could produce 35 million gallons per year it it runs at, or near, full capacity, the company says.
Under the contract, REG will manage production operations and ensure the finished biodiesel exceeds ASTM quality specifications. Soybean oil is expected to be the primary feedstock under the agreement.
The facility includes an on-site laboratory, raw material and finished product storage as well as truck, rail, deepwater and pipeline access.
All former U.S. Biodiesel Group employees at the Houston facility will remain on the job as REG staff.