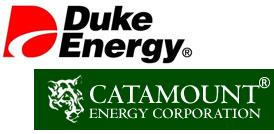 One of the nation's largest power companies has added to its wind energy holdings. Charlotte, North Carolina-based Duke Energy has spent $240 million to acquire Vermont-based wind energy company Catamount Energy Corp.
This Reuters story has more:
Catamount has about 300 megawatts of renewable energy in operation, as well as about 1,750 megawatts of development interest in the United States and the United Kingdom.
Duke said the deal price does not include $80 million of assumed debt.
Duke bought Tierra Energy, a leading wind developer in Texas, in May 2007.
It said that combining Catamount with Tierra will result in an entity with more than 5,000 megawatts of wind energy under development in 12 states and about 500 megawatts of operating assets by the end of 2008.