Trains are being touted right now for their efficient use of fuel. And riding the rails could become even greener, if some testing of biodiesel in locomotives proves positive.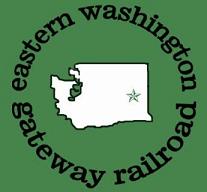 A small train company in the Pacific Northwest is using biodiesel on some of its routes. This story from the Seattle Times says the Eastern Washington Gateway Railroad has fueled up its first train with biodiesel… and best of all… it even comes from a local company:
The train will stop at the Columbia Bioenergy plant here every week or so for another dose of the fuel made from canola oil, restaurant grease, soy and other crops. They hope to have a good idea of how it's working by the busy harvest time.
"It'll continue for the summer here, and we'll evaluate it in three months or so," said John Howell, president of EWGR, a company employed by the state to run the 109-mile rail line between Cheney and Coulee City.
The project is one of the first biodiesel tests on locomotives in the Northwest. So far, few trains use biodiesel, though there have been experiments in some passenger-train systems in Europe and U.S. shortline railroads similar to this one — in proximity to the crops needed and a production facility.
The demonstration project arose partly from proximity — the rail line runs past Columbia Bioenergy's plant in Creston, and the company is a customer of the railroad. John Graff, a company founder, said his plant uses regional crops to produce the fuel, so the locomotive project creates a "full loop" between the railroad and its customers.
"We're putting fuel back into someone who is bringing us our raw feedstock and shipping our biodiesel," he said. "I think that's kind of a unique thing."
Columbia Bioenergy was Washington state's first certified biodiesel refinery starting back in 2005.