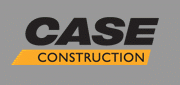 Heavy equipment manufacturer Case has approved the use of B20 biodiesel for more than 85 percent of its products.
This company press release says this follows Case's move two years ago to give B5 the OK, the first construction equipment maker to do so:
"Case is proudly leading the construction industry to help lower customers' fuel costs and make a positive impact on the environment," said Jim Hasler, vice president, Case Construction Equipment, North America. "Using biodiesel to power Case equipment reduces our dependence on foreign oil and increases our U.S.-based energy production. Plus, biodiesel has the potential to save customers money."
"Biodiesel adds lubricity to the fuel, which is beneficial in many circumstances, particularly as sulfur and aromatics are removed from the fuel," said Ray Good, engine application manager, Case Construction Equipment. "Biodiesel has a higher Cetane number and burns cleaner with less particulates and smoke emissions. It is also fully biodegradable and nontoxic."
Case officials remind customers that they need to use ASTM approved biodiesel in their products.