In celebration of the Iowa Corn Indy 250, E85 will be sold at a discount at 25 location on Thursday, June 19. This promotion will take place at 15 Kum & Go stations and 10 additional stations throughout the state.
Kum & Go will discount E85 at the following locations from 9 a.m. to 3 p.m.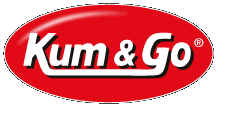 2801 13th Ave., Ames
1910 SW White Birch Circle, Ankeny
2905 4th Ave., S Clear Lake
1950 Princeton Dr., Grimes
715 Long Creek Ave, Grinnel
6130 NW 86th Street, Johnston
2091 E Main St, Lamoni
1920 South Federal Avenue, Mason City
29356 298th, Neola
2991 Sunset Drive, Norwalk
2508 North Court St, Ottumwa
5970 Morning Star Court, Pleasant Hill
141 S. Jordan Creek Parkway, West Des Moines
822 1st Avenue, Coralville
1206 Guthrie Street, De Soto
E85 will be sold at a $1.85 discount at the following stores from 11 a.m. to 1 p.m.
Eastern Iowa Propane & Petro, 4540 Lincolnway Street, Clinton
Lakeside Ampride, 4040 S. Expressway, Council Bluffs
Madison Avenue Ampride, 1836 Madison Avenue, Council Bluffs
Big 10 Mart, 2100 JFK Road, Dubuque
Riverside Sinclair, 102 Central Ave., Estherville
218 Fuel Express, 68 Monroe St, Floyd
New Century FS, 1017 Ogan Avenue, Grinnell
County Line Mart, 609 East Broadway, Keota
Casey's General Store, Hwy 141, Mapleton
Prairie Gas, 4300 South 22nd East, Newton
The state of Iowa currently houses 90 E85 fueling stations.