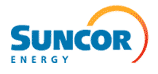 The largest ethanol facility in Canada is becoming even larger. Suncor Energy has announced plans for a $120 million expansion of its St. Clair Ethanol Plant. The expansion is expected to double the plant's ethanol production of 200 million litres per year to 400 million litres annually.
Expanding ethanol production is part of Suncor's plan to invest $750 million in renewable energy initiatives by 2012. Approximately $250 million has been invested to date in wind power projects in Alberta, Saskatchewan and Ontario as well as the first phase of ethanol production in St. Clair.
Construction of the expanded facilities will begin immediately with completion targeted for late 2009. Approximately 250 construction jobs are expected to be created during the expansion with 20 new full-time positions created once the new facilities are operational.
The St. Clair Ethanol Plant has been in production since July 2006. Suncor has announced it's also planning a commercial demonstration facility for developing cellulosic ethanol in Colorado. The cellolosic plant will convert wood residues into ethanol and commercial products.