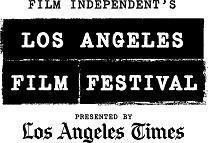 Hollywood is recognizing the importance of renewable energy and a greener approach to entertainment. The Los Angeles Film Festival, scheduled for June 19th-29th, will be using biodiesel, as well as offsetting carbon usage with investment in wind energy.
This commentary from film critic Emanuel Levy has more information:
Changes being made for the overall Festival will impact everything including the use of bio-diesel fueled generators and the recycling of all paper, wood, glass and plastic used at the Festival. Printed materials will be produced on recycled paper using eco-friendly inks, and catering will use organically-grown produce purchased from local farms within a 150-mile radius of Los Angeles. In addition, all carbon emissions created by the production of the 2008 LA Film Festival will be offset by TerraPass, which funds clean energy and carbon reduction projects, including wind power, farm power, and landfill gas capture.
The festival will also feature 50 short ecologically-based films and green booths to highlight environmentalism.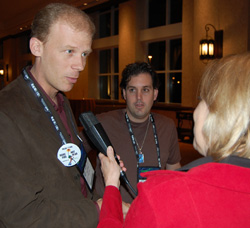 And speaking of the silver screen, Josh Tickell's biodiesel documentary, "Fields of Fuel," will be playing this week at the Seattle International Film Festival. As you might remember from Cindy's post back in February from the National Biodiesel Conference in Orlando, Josh has been a biodiesel backer for more than a decade. The folks at the conference got a sneak peek at Tickell's film. In addition, "Fields of Fuel" picked up the Audience Award for Best Documentary Film at the prestigious Sundance Film Festival.