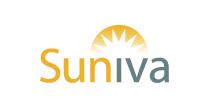 Atlanta-based Suniva, Inc. has announced it will build its first solar cell facility at Norcross… a first for the state of Georgia as well.
This story posted on Chattanoogan.com says the company will use technological advances developed at the Georgia Institute of Technology to make high-efficiency solar cells:
"This new solar cell facility is a perfect example of the way Georgia's investment in research and development pays dividends by producing innovative technologies that help companies grow," said Gov. Perdue. "Suniva's production commitment and highly-qualified workforce will expand our clean energy success as the nation's renewable energy corridor into the solar arena."
Suniva's new Gwinnett County facility will manufacture high-efficiency, low-cost solar cells. Production capacity of the first line will be 32 megawatts. The company plans additional lines that will scale to more than 100 MW over the next two years, potentially adding more jobs to its workforce.
"As the solar industry looks to bring down costs and compete with conventional power, Suniva has built the team and the technology to execute on our vision of low-cost, high-efficiency solar energy," said John Baumstark, CEO of Suniva. "We are pleased to be moving into our next phase of growth close to home, and we are interested in working with state and local government to create an ecosystem of clean energy companies in the Atlanta metro area."
The new plant is expected to employ 100 people in the first year.