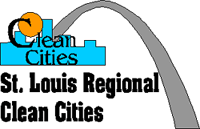 GasHole, a new documentary film about the history of Oil prices and the future of alternative fuels, will assist in the fundraising for the St. Louis Regional Clean Cities in St. Louis, MO on June 13, 14 and 15. The film, narrated by Peter Gallagher, features interviews with a wide range of viewpoints from US Department of Energy Officials, Congressional leaders, Alternative Fuel Producers, Alternative Fuel Consumers, Professors of Economics and Psychology and more.
Rising gasoline prices is what peaked the interest of the St. Louis Regional Clean Cities Program to bring this movie to the St. Louis region. The Hi-Pointe Theater at 1005 McCausland Ave, in St. Louis (ironically under the shadow of a giant Amoco sign) will premiere The Film Racket's new documentary, GasHole.
According to a news release, "GasHole examines US dependence on foreign supplies of oil and poses pointed questions about America's turn from leading exporter to largest importer and the contributing economic and social forces. Several potential solutions are examined, including untapped technologies, navigating bureaucratic governmental roadblocks, and alternative fuels – all while questioning the American Consumer's reluctance to embrace alternatives."
The film is directed and produced by Jeremy Wagener and Scott D. Roberts. This will be the movie's 17th stop in a nationwide tour that has reportedly been selling out across the country.
For more information on the movie, go to www.gasholemovie.com.