Some of the world's biggest airplane manufacturers are looking at renewable fuels… made from everythig from hydrogen to algae… to fly the friendly skies.
This AP article from the Seattle Times says companies at the the famous Berlin, Germany Air Show were showing off some of their alternatively-fueled aircraft:
Boeing displayed a one-seater demonstration airplane that can fly on batteries and hydrogen fuel cells. While the plane is still in the early stages, the company said that test flights have shown "a manned airplane can maintain a straight-level flight with fuel cells as the only power source."
Boeing said the technology could potentially power small manned and unmanned aircraft. But it said it "does not envision fuel cells will provide primary power for large passenger airplanes," although it will continue investigating their potential.
Airbus brought along a demonstrator version of its A320 passenger jet that uses fuel cells to power some of the aircraft's steering systems. The company said it sees great potential in fuel-cell applications.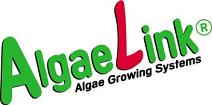 Dutch airline KLM, meanwhile, said at the show that it had signed a contract with AlgaeLink for fuel made from algae for a pilot project whose first test flight is scheduled for this fall.
AlgaeLink produces technology to grow algae that can be turned into biodiesel and is setting up two plants of its own in Europe.