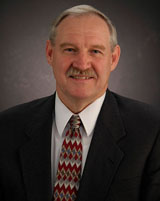 While the rising price of crude oil might be taking a chunk out of your wallet, one analyst says it's good news for ethanol and biodiesel.
In this story on Grainnet.com, University of Illinois Extension marketing specialist Darrell Good made the comments while reviewing factors supporting the price of corn and soybeans:
"Higher ethanol prices and strengthening prices of distillers grains have offset the higher prices of corn and natural gas," he said.
"A continuation of relatively high crude oil and gasoline prices would be supportive of continued strong demand even with a lower blender tax credit and reduced mandates.
"The current wholesale price of unleaded gasoline along with a 45 cents per gallon blender's tax credit, for example, would support ethanol prices 20 cents above current plant level prices.
"Higher fuel prices might also give a boost to soybean oil demand for biodiesel production."
Good says the use of soybeans in the production of biodiesel has dropped sharply since the peak of August 2007, but refiners are using other feedstocks, such as animal fats, to keep biodiesel production increasing sharply.