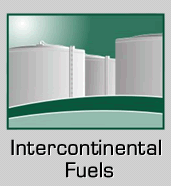 Adino Energy Corporation has a new online identity. Consumers can log onto www.ifl-usa.com to find information about Intercontinental Fuels. The Houston-based wholesale fuel distributor and fuel terminal operator offers storage, delivery, and blending of both diesel fuel and biodiesel fuel.
"We are pleased to announce the successful launch of Intercontinental Fuels' new website, redesigned to help visitors better understand our terminalling operations and enhance their on-line experience," commented Timothy G. Byrd, Sr., Adino Energy Corporation's chief executive officer.
"We also have a new website under construction for Adino Energy, and I look forward to soon unveiling it to our shareholders and the general public.