As I mentioned in my previous post, wind energy is making some big gains in this country… so big that lawyers are getting involved.
Drake University in Des Moines, Iowa has become just one of a handful of schools that is now teaching a course in wind energy law, according to this article in the Des Moines Register: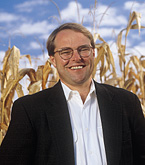 Drake University law professor Neil Hamilton, the director of the school's Agricultural Law Center, has just finished teaching the school's first class in wind law to eight law school students and three practicing attorneys.
The students are taking their exams this week, and Drake plans to make the law class permanent.
Hamilton's wind law course covers the gamut of the legal nitty-gritty about wind energy, including easements and leases, property issues, land-use regulations, utility regulation, metering and financing, and state and federal tax, energy and environmental policies.
Hamilton's class is one of three in the United States. The University of Texas at Austin has a wind law class and so does the University of Oregon in Eugene.
"With turbine farms going up all over Iowa, it's the next logical step," said Hamilton, who grew up on an Adams County farm and has taught agricultural law at the Drake Law School for 25 years.
It makes sense that this type of class would be taught in Iowa. The state has become a mecca for wind energy production as the American Wind Energy Association ranks the Hawkeye State first in the percentage of wind generation on its electrical grid. Right now, Iowa gets 5.5 percent of its electricity on the grid coming from wind power.