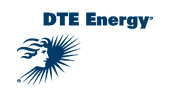 Detroit, Michigan-based DTE Energy has announced that it is converting its fleet of 800 service trucks and vehicles to biodiesel.
A company press release says the energy company that serves 3.5 million customers will be able to serve them just a little bit greener:
"Converting to biodiesel is a win-win for DTE Energy and the environment," said Bill Pettit, director of fleet administration and operation for the company. "Biodiesel is simple to use, biodegradable and nontoxic. By using this recycled fuel, we'll be able to reduce emissions and help move DTE Energy toward a 'greener' motor vehicle fleet."
DTE Energy began using biodiesel in its vehicles earlier this year, blending five percent of the renewable fuel with 95 percent conventional diesel. The company is gradually increasing the blend to 20 percent biodiesel — the industry standard — and expects to complete that conversion by mid- year.
According to the U.S. Department of Energy, a 20 percent blend of biodiesel fuel reduces carbon dioxide emissions by 15 percent compared to petroleum diesel fuel. Biodiesel also reduces particulate matter — an emission linked to asthma and other diseases — and carbon monoxide, when compared to conventional diesel fuel.
"DTE Energy has 800 diesel-fueled vehicles ranging from construction equipment and bucket trucks to light duty vehicles," Pettit said. "Converting our fleet to biodiesel is the environmental equivalent of taking about 120 of those vehicles off the road and out of service," Pettit said.
DTE Energy expects to save $600,000 a year using biodiesel.