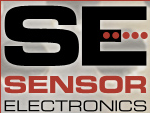 Sensor Electronics of Minneapolis has developed a new gas detector that can detect dangerous concentrations of ethanol. The detector is thought to be ideal for protecting biofuel refineries.
It's designed for applications in biofuel processing plants, pipelines, pumping stations, storage facilities, fuel dumps, distribution networks and the like.
Calibration is quick, easy: The gas detector simply sniffs a whiff of ethanol, then locks itself into ethanol's chemical "signature." Thereafter, any significant concentration triggers an immediate warning.
Because this self-contained gas detector uses no mirrors or beam-splitters, it shrugs off rain, snow, fog, smog. It also ignores temperature/pressure/humidity extremes, as well as interference (false signals) from other gases.
The cylindrical unit measures 8 inches high overall, 2.5 inches diameter. The stainless-steel housing cannot rust or corrode, meaning exceptional operating life.