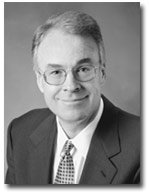 An opinion piece in GreenEnergyWar.com asks an interesting question: Wouldn't we miss the 500,000 barrels of oil that biofuels replace every day?
Check out what former California Energy Commissioner John Geesman (who, by the way, has also been following California politics for more than 40 years) has to say:
As debate continues to rage over the role which biofuels policies have played in the extraordinary inflation in world food prices, a sobering awareness may spread. Crop-based fuels like ethanol and biodiesel may have already become an indispensable element of global supplies of liquid fuels. Their absence could have a significant impact on the price of oil.
That's the gist of some recent cautionary remarks coming from the International Energy Agency, generally considered the analytic watchdog for the energy consuming interests of the developed world. By IEA's estimate, biofuels make up about half the new fuel coming to market this year from outside the OPEC cartel.
In the words of William Ramsey, deputy executive director of the IEA, "If we didn't have those barrels, I'm not certain where we would be getting those half a million barrels," adding that OPEC has indicated that it will not increase supply.
What would be the impact on oil prices without those barrels? Using a slightly different analysis, focused on an annual increase in global production of biofuels of about 300,000 barrels-of-oil-a-day equivalent, Merrill Lynch commodity strategist told the Wall Street Journal that oil and gasoline prices would be about 15% higher if biofuel producers weren't increasing their output.
Significantly, that 300,000 barrels-a-day amount represents one-third of the world's growth in the demand for oil last year, which was about 900,000 barrels-a-day.
Now, I don't know about you, but 15 percent more for my gas would push it over $4-a-gallon… and I know I'm not paying as much as some people are paying. I'm just glad we've got some folks outside of OPEC doing what they can to make it a little better for folks like you and me… and some floks who are writing opinion pieces like Geesman is doing.