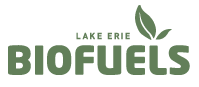 Local and state officials in Pennsylvania have received a first-hand, behind-the-scenes tour of the new Lake Erie Biofuels plant at the site of the former International Paper plant near Erie, PA.
This story in the Erie (PA) Times-News says they were impressed with what they saw at the 45-million-gallon-a-year facility:
"I must have read a million things about this place, but until you see it, you don't get a full understanding of it," said Dennis Yablonsky, secretary of the Pennsylvania Department of Community and Economic Development.
Yablonsky led a delegation of local and state officials on a tour of the biodiesel plant, which has grown over the past two years at the East Lake Road site that once held the International Paper plant.
In November, state, federal and local government officials joined Erie Management Group to cut the ribbon on the $60 million facility that has the capacity to produce 45 million gallons of biodiesel a year.
Now, five months later, Erie Management Group founder Samuel P. "Pat" Black said he is happy with the progress of the $60 million plant. And government development officials said the $15 million that government programs pumped into the former IP site and its infrastructure is also paying off.
"Absolutely we are happy with it," said Monica Brower, chief executive of the Economic Development Corp. of Erie County. "We have had almost $85½ million of (private and public) investment in this site, and it has only been two years. To be able to do this in just two years … it's amazing."
The story also has the following link with video so you can see it, too. Check it out!