A $40,000 grant is helping a Pennsylvania school district go green. The Alternative Fuels Incentive Grant will help the Radnor Township School District purchase nearly 94,000 gallons of B20 biodiesel, as well as helping cover two storage tanks for the green fuel.
The district received praise from Pennsylvania Environmental Protection Secretary Kathleen McGinty through her agency's press release: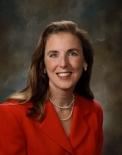 "Schools, truck drivers, small businesses and families across the commonwealth are feeling the pressure of higher fuel bills on their budgets and wallets," said McGinty. "Switching from conventional fuels to homegrown biofuels will help break our addiction to foreign oil, bring down costs, strengthen national security, and grow our economy.
"The Radnor Township School District is leading by example on this front. Rather than sending all of its diesel fuel dollars out of state, it's making an investment in Pennsylvania."
The move is also touted for its benefit to the environment and district's students:
Biodiesel provides significant environmental improvements compared to traditional diesel fuels. Running the district's diesel-powered vehicles on the renewable fuel will result in the following emissions reductions each year, according to district calculations:
• Particulate matter, linked to asthma and respiratory ailments, 12 percent,
• Unburned hydrocarbons, 20 percent,
• Carbon monoxide, 12 percent,
• Sulfur dioxide, linked to smog and acid rain, 20 percent, and
• Carbon dioxide, the leading greenhouse gas, 16 percent.
Ninety-four thousand gallons of biodiesel might not seem like a lot, but it is a start that one school district was able to make toward a greener future… with just a little help.