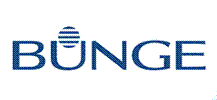 There could be some new investors taking over the biodiesel operations of an Illinois soybean miller.
This story in the St. Louis Post-Dispatch says Bunge's Danville, Illinois operation, just recently finished, will have new investors in the biodiesel production plant:
Deb Seidel, director of communications for Bunge North America, based in Maryland Heights, said an asset purchase agreement is being worked out between Biofuels Company of America LLC and Blackhawk Biofuels, a group of about 600 investors, including farmers and businessmen.
If the deal closes, Seidel said, Bunge would lease the property where the biodiesel plant stands to Blackhawk and would supply feedstock, such as soybean oil, to the operation. Soybean oil is a byproduct of Bunge's milling operation and can be used to make biodiesel, a non-petroleum-based diesel fuel made from vegetable oils and animal fats. It can be used alone or as a blend in unmodified diesel engines.