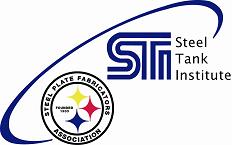 A new study finds that biodiesel is safe for underground steel tanks.
The study, conducted by the Steel Tank Institute, says typical low carbon steel used for underground storage tanks hold up well against corrosion to the green fuel, according to this story in Wisconsin Ag Connection:
According to Wayne Geyer of the Steel Tank Institute, the low carbon steel test samples exposed to biodiesel and biodiesel blends had excellent resistance to corrosion. "In most cases, the amount of surface rusting was slightly higher in 100 percent Ultra Low Sulfur Diesel than in biodiesel or biodiesel blends," said Geyer. Corrosion rates for biodiesel and biodiesel blends were so low that it could not be measured.
The findings of the biodiesel and steel compatibility study, which was co-sponsored by the National Oilheat Research Alliance (NORA) and the National Biodiesel Board, were consistent with years of in-field use.
"In nearly a decade of experience covering hundreds of millions of gallons of biodiesel being used, we have not experienced any problems with the compatibility of biodiesel blends in underground storage tanks," said Don Scott a technical engineer with NBB. "Biodiesel is non-toxic and biodegradable, and we are committed to promoting and encouraging environmentally safe storage and handling procedures."
The results were announced yesterday (March 23rd) at 20th Annual National Tanks Conference and Expo in Atlanta, GA. In addition, makers of fiberglass tanks gave biodiesel the thumbs up for their tanks.