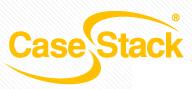 California-based CaseStack, which offers logistics and supply shipping to small companies, is offering their services running on 99 percent biodiesel.
The company explains it's part of their Green Initiative, put together because over-the-road trucks account for 5 percent of the country's greenhouse emissions:
CaseStack founder and CEO Dan Sanker has made it his personal mission to help contribute to making the supply chain a little greener. Offering trucks running on ninety- nine percent biodiesel fuel (made from vegetable oils or animal fats) and building his business on diesel fuel-saving truckload consolidation programs, CaseStack is taking steps toward building a sustainable supply chain.
The company estimates that its retailer-driven consolidation program, which combines as many as 2-3 separate deliveries heading to the same distribution center into one truck, helps drastically reduce CO2 emmissions, road congestion and dock congestion. The consolidation program:
* Saves 5,800 pounds, per truck of CO2 from entering the atmosphere
* Cuts 268 gallons of diesel usage per consolidated truck
* Eliminates more than $536 in diesel fuel costs per consolidated truck
The company's efforts are being recognized. Its Green Consolidation Program was a finalist in the 2007 American Business Awards.