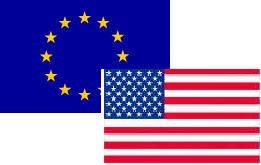 American biodiesel producers, who are trying to keep their heads above water in a market of rising feedstocks, might have found a way to keep their doors open: send their biodiesel to Europe.
This story in the Des Moines (IA) Register says a weak dollar, coupled with American and European incentives, makes biodiesel made in this country cheaper than its counterpart on the other side of the Atlantic:
"You have to look for every market you can find," said Bill Horan, who is chairman of Western Iowa Energy LLC, a Wall Lake biodiesel producer that lost $2.6 million in 2007 because of the high cost of soybean oil and other feedstocks.
The Wall Lake plant has shipped biodiesel to European buyers through Ames-based Renewable Energy Group, which manages the plant and markets its biodiesel.
The United States shipped about 300 million gallons of biodiesel to Europe in 2007, a 10-fold increase from the year before, according to the European Commission. U.S. biodiesel production last year was estimated at 450 million gallons.
The move really irks European biodiesel producers, who are threatening to file an anti-dumping case against the imported biodiesel. They say the $1-a-gallon U.S. tax credit amounts to unfair subsidy, and they might push their governments for a new tariff against U.S. biodiesel. But American producers argue they're just filling the demand their European counterparts can't.