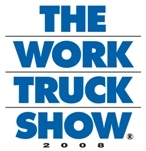 Officials with the National Biodiesel Board are telling those who depend on their trucks… and the fuel they put in those trucks… for their living that the quality of biodiesel is getting better.
This story posted on Truck News.com says the NBB's Richard Nelson has addressed those attending this week's National Truck Equipment Associations' Work Truck Show in Atlanta, Georgia:
"We tell you the good, the bad and the ugly – I'm not hear to sugar-coat this," Nelson told delegates during the show's Hybrid Truck and Alternative Fuels Summit.
Nelson admitted that ensuring the quality of biodiesel remains the biggest challenge facing the expanding industry. Biodiesel demand in the US skyrocketed to 450 million gallons in 2007, nearly doubling from the 250 million gallons consumed the previous year, Nelson pointed out.
"We are expanding, we're more than a drop in the bucket," Nelson said. "But we're not going to replace all the diesel fuel, we don't have the feedstocks to do that."
The National Biodiesel Board says the industry aims to produce volumes equal to 5% of on-road diesel fuel used in the US by 2015, which totals 1.85 billion gallons per year. In order to meet that target, Nelson said the industry must overcome two key challenges: fuel quality and feedstock availability.
"Simply put, B20 (or any other blend) will not be a factor if fuel quality can not be met on a consistent basis," admitted Nelson. The industry has developed a standard called ASTM D 6751-07b which must be met by all producers in order to qualify for US tax credits and to become road-legal. It includes limits for 18 different properties and is feedstock-neutral. The increased emphasis on quality appears to be working, Nelson said.
Nelson also pointed out to attendees that just two years ago, 60 percent of all biodiesel did not meet the standard. Today, only about 10 percent falls short. He urged trucking companies to make sure they use a reputable supplier when using buying biodiesel for their trucks.