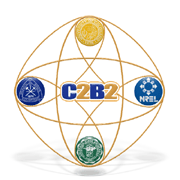 Researchers from several schools in Colorado, including Colorado State University, the University of Colorado, and the Colorado School of Mines, along with the National Renewable Energy Laboratory in Golden are putting their heads together for the sake of alternative fuels.
This story in Colorado State's publication, CSU Zone, says they have created the Colorado Center for Biorefining and Biofuels, or C2B2:
The group, made up of more than 200 researchers – about 64 of them at CSU – combined the expertise of an array of scientists to study new biofuels, how they work and their implications for society.
C2B2, founded in 2007, is built around a network of business sponsors who put money into the organization for research. For its first year, C2B2 has a $2 million budget.
"We're taking on a very important societal problem," said Ken Reardon, the CSU site director for C2B2 and a CSU a professor of chemical engineering.
"The country needs some solution of where we're going to find energy, and we need it soon."
They're looking for that solution outside of the traditional corn and soybean feedstocks for ethanol and biodiesel, namely, switchgrass and other biomass products looking at getting the most plant material… not just seeds… per acre.
To read more about C2B2, check out the web site: www.c2b2web.org.