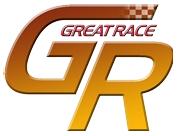 One hundred years after the original 1908 event designed to show the world how dependable automobiles could be, the 2008 Great Race will feature vehicles running on alternative fuels, such as biodiesel, ethanol, and even solar power.
This story from the Los Angeles Times says the alternatively-powered vehicles will also join some classic roadsters on the 22,000 mile New York to Paris race: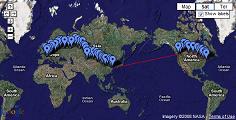 This time around, the field will consist of a motley mix of vintage and new cars, including a 1904 Thomas Flyer and a 1941 Willys Jeep. They will rub fenders, metaphorically speaking, with various vehicles running alternative fuels — in an attempt to prove these new technologies by forging them in the crucible of a high-endurance test. Think Range Rovers on biodiesel, a multi-fuel-capable Aston Martin DB6 and a 2007 Buell Ulysses motorbike on E85 ethanol.
The race starts on May 30th and wraps up on August 2nd.