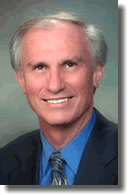 A bill introduced in the Arizona legislature would help pay the costs of gas stations adding biofuels to their lineups.
The Tucson Citizen reports HB 2620, offered by Arizona House majority leader Tom Boone (R-Peoria), will help stations meet the growing numbers of vehicles that can run the green fuels:
"We need to make sure Arizonans have cleaner fuel choices available to them," Boone said.
He added that because of the state budget crunch, the bill would not allocate any funds toward the program, but it would "create a conduit through which to distribute and gather monies for the program."
There are 7,127,966 vehicles on the roads in Arizona, said Cydney DeModica, spokesperson for the Arizona Department of Transportation. Bill Schaeffer, executive director of the Valley of the Sun Clean Cities Coalition, said of these vehicles, an estimated 150,000 are capable of running on E-85 and 230,855 could run on biodiesel.
There are 13 E-85 stations and nine biodiesel stations in Arizona.
The money to pay for the conversions would come from gifts, grants, donations or other state, federal or private sources and go into a central fund. The conversion costs, particularly to hold E85, are expected to be between $50,000 and $100,000. If a station already carries diesel, there's no conversion to carry biodiesel.