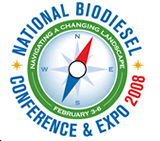 The 2008 National Biodiesel Board Conference and Exp is underway in sunny Orlando, Florida, where thousands of biodiesel producers, marketers, and industry folks gathered for the four-day event.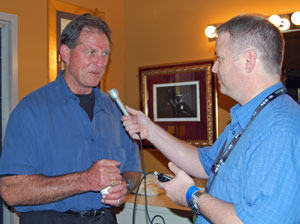 Domestic Fuel is there as well, covering the events of the conference. We've already heard presentations on sustainable biodiesel efforts, the state of the industry, and even a Super Bowl party featuring NFL Hall of Famer Jack Youngblood (shown with me… Jack is on the left), who was signing footballs and helmets to raise money for the National Biodiesel Foundation… a group that is promoting education and research efforts to advance the biodiesel industry.
A little later on today, we'll hear from actress Darryl Hannah and get to go on a ride-and-drive event to take a spin in some of the latest biodiesel-powered vehicles.
Keep checking back here at Domestic Fuel to see updates, and you can go to the NBB's conference blog, where we are posting more pictures and interviews on this week's events.