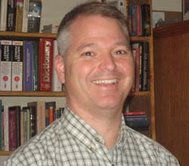 Well, if you don't, you will by the end of the 2008 National Biodiesel Conference & Expo in Orlando, Florida next week. I'll be there covering the event for energy.agwired.com and posting on the conference blog as well.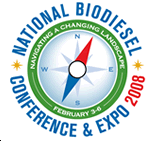 One of the items I hope to see (and bring to you) is a press event that will highlight the use of biodiesel by some of Florida's biggest fleets, such as NASA and Universal studios:
WHAT: A press event announcing expanded usage of biodiesel in Florida, including some leaders of the local tourism industry. You will meet the innovators and hear news on biodiesel honors and usage from Florida fleets including NASA, Universal Studios and Florida Power & Light. These fleets are using biodiesel blends and leading the way to protect Florida's delicate ecosystem by reducing their carbon footprint. Vehicles from these biodiesel users will be on display outside at the Gaylord Palms Resort Convention Center Main Entrance and Parking Area.
At the press conference, Universal Studios will announce the expansion of biodiesel to marine crafts.
The press conference will start 11 a.m. EST on Tuesday, February 5th in the Miami 2 Room at the Gaylord Palms Resort. Hope to see you there!