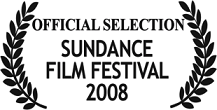 The biodiesel documentary "Fields of Fuel" has walked away with one of the top honors at this year's Sundance Film Festival at Park City, Utah.

This story from Biodiesel Magazine has more about Josh Tickell's documentary regarding biodiesel and America's need to become independent from foreign oil: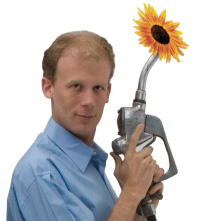 "Fields of Fuel" was chosen for the Audience Award for Best Documentary Film and was presented to Tickell by host William H. Macy. The film's producer and other crew members accompanied Tickell onstage to accept the award. In his acceptance speech, Tickell said, "May we work together to create a green and sustainable future."
Tickell has been working on the film for the past 10 years. After being accepted for Sundance, Tickell was invited to Sundance founder Robert Redford's private resort for a screening of the film the night before the kickoff of the festival.
The movie got a standing ovation from its first showing, and it was sold out for every screening at Sundance.