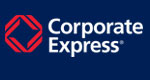 The U.S. branch of Dutch-based Corporate Express is converting its delivery trucks to biodiesel.
CNNMoney.com reports that the corporate supplier will run most of its delivery truck fleets in Colorado and Kansas on B20 from Colorado's Blue Sun's Biodiesel:
This strategic step will significantly reduce the greenhouse gas emissions of the Company's Colorado and Kansas fleets — a total of 45 trucks. The use of B20 fuel, as compared to using regular petroleum diesel, reduces carbon monoxide by 24%, hydrocarbons by 29%, particulates by 18% and nitrogen oxides by 4%, according to the National Renewable Energy Laboratory in Golden, Colorado.
"We already have an extremely efficient US distribution model with advanced technology such as systems to map out highly streamlined driver routes," said Jay Mutschler, President of Corporate Express US. "Using biodiesel in our trucks will advance our distribution while decreasing emissions and further reducing our Company's carbon footprint."
This move is part of Corporate Express' plans to reduce environmental impact through goals for facilities, distribution operations, sustainable forestry, environmentally sustainable products and social responsibility. These plans are outlined in the Company's US Sustainability Policy.
Corporate Express officials say the move will reduce wear and tear on their trucks and improve mileage.