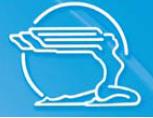 The 2008 North American International Auto Show in Detroit will feature vehicles using a variety of green fuels, including ethanol, biodiesel, hydrogen, and fuel cells.
This story from The Auto Channel says when the public comes in to the annual gathering on January 19th-27th, 2008, they'll see more clean fuels more than ever before:
Going green is no longer a choice — it's a competitive and legal necessity.
With the passage late last year of new federal fuel-economy guidelines for the year 2020, automakers from Detroit to Stuttgart to Tokyo are under unprecedented pressure to bring green vehicles into the mainstream U.S. market.
Executives at General Motors Corp., Ford Motor Co., and Chrysler LLC appreciate that consumers are wary of the promises that Detroit's Big Three automakers are totally engaged in the race to build environmentally friendly vehicles.
"We can't keep telling people we are in the game — we have to show them," said Susan Cischke, Ford's senior vice president responsible for sustainability, environment and safety engineering. "But we have to have realistic expectations."
Following up on last year's show sensation, the Chevrolet Volt, GM is expected to unveil a Saturn version of its Opel Flextreme, a plug-in, electric drive compact designed to travel more than 30 miles while producing zero carbon-dioxide emissions.
"I'd like to buy an American car that runs on alternative fuel (or) that runs on electricity," said Christian Volz, a small-car owner in Hollywood, Calif. "We were the forerunners of making cars in the first place, so why do we have to take a back seat now?"
Executives at the Detroit automakers understand the skepticism, but see the arena of alternative fuels as a wide-open and spirited competition that has energized their engineers and designers.
"I have been in this business since 1960 and I have never seen such a time of upheaval and change," said Bob Lutz, GM's vice chairman of global product development. "It is absolutely unbelievable what is going on right now."
The story goes on to say that vehicles capable of using higher and higher percentages of ethanol and biodiesel will be some of the biggest highlights of the show.