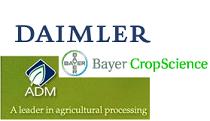 German carmaker Daimler will join with Archer Daniels Midland (ADM) and Bayer CropScience to look at the feasibility of jatropha-based biodiesel.
This story from Reuters says the trio will study the tropical plant's properties and how best to grow it for biofuel production:
"Biodiesel derived from Jatropha nut kernels has properties similar to those of biofuels obtained from oilseed rapes. It is also characterised by a positive CO2 balance and can thus contribute to protecting the climate," the companies said in a statement.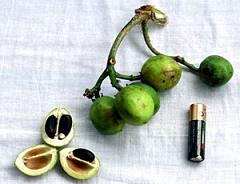 The partners aim to develop production and quality standards for Jatropha-based biofuel. ADM runs several biodiesel refineries worldwide, while Bayer CropScience plans to develop herbicides, insecticides and fungicides for Jatropha plants.
Daimler has already finished a long-term study that showed jatropha can be made into biodiesel. This latest test will be to see how well the green fuel works in engines.