Last week after Sen. Barack Obama and former Arkansas Mike Huckabee posted wins in the Iowa caucuses, I posted their renewable energy stances from their web sites. Now, as it looks like Sens. Hillary Clinton and John McCain have posted wins in their respective Democratic and Republican primaries in New Hampshire, I wanted to give you their stands on alternative energy.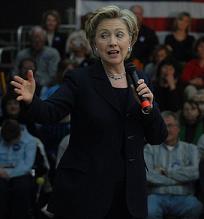 From Clinton's campaign web site:
Hillary has a bold and comprehensive plan to address America's energy and environmental challenges that will establish a green, efficient economy and create as many as five million new jobs.
Hillary's plan to promote energy independence, address global warming, and transform our economy includes:
Aggressive action to transition our economy toward renewable energy sources, with renewables generating 25 percent of electricity by 2025 and with 60 billion gallons of home-grown biofuels available for cars and trucks by 2030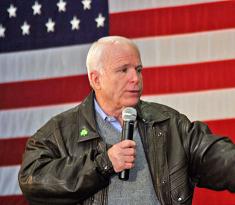 And from McCain's web site (not quite as easy to find, but it's there):
Alcohol fuels made from corn, sugar, switch grass and many other sources, fuel cells, biodiesel derived from waste products, natural gas, and other technologies are all promising and available alternatives to oil. I won't support subsidizing every alternative or tariffs that restrict the healthy competition that stimulates innovation and lower costs. But I'll encourage the development of infrastructure and market growth necessary for these products to compete, and let consumers choose the winners. I've never known an American entrepreneur worthy of the name who wouldn't rather compete for sales than subsidies.
Once again, it's early in the election process, and I encourage everyone to check out all of the candidates out there and find the one you think will make the best president, especially in their stances toward renewable fuels.