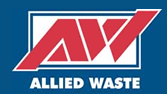 Two more landfill gas-to-energy facilities are slated for development in Virginia by Allied Waste. The second-largest non-hazardous solid waste services company already operates more than 50 landfill gas-to-energy products.
The Brunswick County Landfill in Lawrenceville, Virginia is an 8-megawatt generating facility that has been developed with Richmond, Virginia-based Ingenco, which builds, owns and operates distributed generation facilities. The Brunswick County facility, which commenced operations in mid-October, will generate enough electricity to power over 5,000 homes.
The King & Queen County Landfill in Little Plymouth, Virginia is a 12-megawatt generating facility that also has been developed with Ingenco. The King & Queen County Landfill facility will generate enough electricity to power more than 7,500 homes.
Allied Waste says the emission reduction attained by the 52 landfill gas-to-energy projects currently underway is equal to removing about 2.6 million vehicles from the road each year. The projects also provide heat/power to approximately 240,000 homes. The company has 17 projects in permitting or under construction.