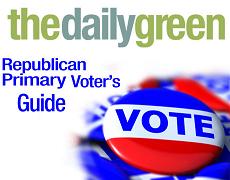 So you say you haven't heard enough from the 16 candidates running for President? There's just not been enough media coverage for your tastes? OK, so maybe you think you've heard enough about the crowd (especially if you're living in Iowa or New Hampshire), but you do need some information to make an informed decision, right? Especially when it comes to how they stack up on alternative energy issues.
Well, The Daily Green web site is offering a voter's guide to how green all the candidates are (don't be fooled by the graphic, there's plenty of links to see how the Democrats are on alternative fuel issues). Here's an example of what you would see on the page. I put these two candidates side by side. Normally, it's just one at a time. Do your own comparing: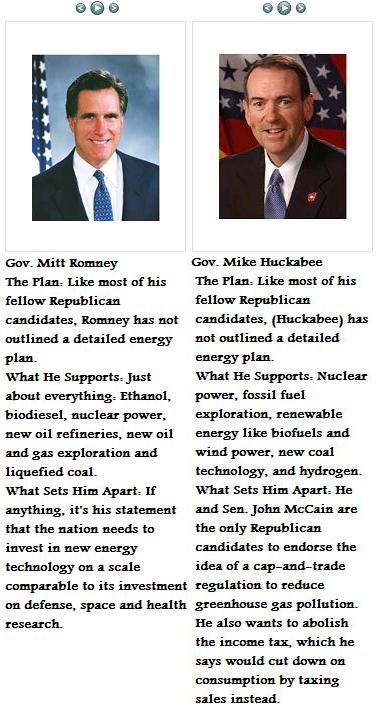 As I said, there are similar links for each of the candidates, Republicans and Democrats, at the Daily Green's election guide web sites. Check 'em out and make the decision for yourself. Maybe the sooner you make up your mind, the sooner they'll leave the poor folks in Iowa and New Hampshire alone!