As the Midwest (where I'm at) thaws out of a major ice storm that shut down the power (my home for a little while last night) and prepares for ANOTHER round this weekend, some time in Florida this winter sounds mighty inviting.
Well if the escape from the Midwest ice and snow is not enough for you (or if you're already in a cozy climate), Florida is offering several biofuels conferences this winter (and throughout the next year):

January 17-18th, 2008 starts the conference season with the Emerging Opportunities in Carbon Markets conference in Miami:
(The conference) will address the ways in which current emissions trading systems are creating business opportunities, fostering technology development and innovation, and influencing global finance.
By attending Emerging Opportunities in Carbon Markets you will:
* Learn, from leading industry and government specialists, how to identify opportunities in carbon trading
* Discover how carbon emissions liabilities can be converted into financial assets
* Understand the potential for Clean Development Mechanism projects in Latin America
* Find out how the US can benefit from what's happening in Europe
* Hear about other companies' experiences in the voluntary US market
* Take advantage of many opportunities to network with other delegates and speakers throughout the conference especially at the drinks reception after day one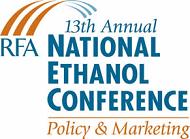 The Renewable Fuels Association holds its 13th Annual National Ethanol Conference February 25-27th in Orlando:
A record audience is expected to engage in challenging the status quo on the environmental impacts of transportation fuels. With expanding availability of renewable ethanol throughout the country, and a determination to produce ethanol from both grain and cellulosic feedstocks, the ethanol industry continues to demonstrate its commitment to being a part of the solution. Don't miss this opportunity to be on the forefront of a revolutionary dialogue on how ethanol is changing the climate… for the better.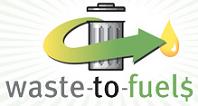 The weather might turn a bit warmer in the spring, but Florida's still the place to be when the 1st Annual Waste-to-Fuels Conference & Trade Show is held April 6-8th in Orlando:
The Waste-to-Fuels Conference & Trade Show will provide a forum for informing the public and private sectors of the economic and environmental benefits of converting waste materials to alternative fuels such as biodiesel and ethanol as well as energy recovery. Attendees will have excellent networking opportunities and a chance to visit with exhibitors to preview the newest advances in alternative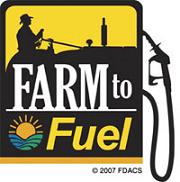 fuel production products and services. The conference will be designed to attract individuals and organizations/companies nationally.
Finally, the Florida Farm to Fuel Summit is scheduled for the summer of 2008. Not a lot of details yet, but rest assured, it will be some good information, just like all the biofuels conferences, scheduled in '08 in Florida.