What's better than producing one clean-burning, renewable energy source? How about getting TWO clean-burning, renewable energy sources from one feedstock!

Researchers at the University of Leeds in the United Kingdom are looking at a way to get hydrogen gas from glycerin, a biodiesel by-product. This story from the Science Daily web site says it's a green process that makes a green fuel even greener: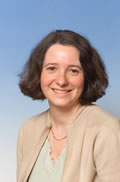 The novel process developed by Dr Valerie Dupont and her co-investigators in the University's Faculty of Engineering mixes glycerol with steam at a controlled temperature and pressure, separating the waste product into hydrogen, water and carbon dioxide, with no residues. A special absorbent material filters out the carbon dioxide, which leaves a much purer product.
"Hydrogen has been identified as a key future fuel for low carbon energy systems such as power generation in fuel cells and as a transport fuel. Current production methods are expensive and unsustainable, using either increasingly scarce fossil fuel sources such as natural gas, or other less efficient methods such as water electrolysis."
"Our process is a clean, renewable alternative to conventional methods. It produces something with high value from a low grade by-product for which there are few economical upgrading mechanisms" says Dr Dupont. "In addition, it's a near 'carbon-neutral' process, since the CO2 generated is not derived from the use of fossil fuels."
The article goes on to point out that this technology comes just as hydrogen-powered vehicles are poised to take off.