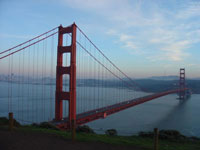 San Francisco has become the largest city in the country to convert its entire fleet of diesel vehicles to biodiesel, hitting the green goal a month ahead of schedule.
This press release from Mayor Gavin Newsom's office says it will cover more than 1,500 vehicles including MUNI buses, several fire engines, ambulances and street sweepers, among others: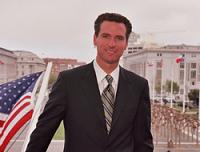 "Every city bears responsibility for taking local action to address our global climate crisis," said Mayor Newsom. "When it comes to the use of alternative fuels, renewable energy sources and greening our City fleet, San Francisco is demonstrating leadership and commitment on every front."
The conversion from traditional diesel fuel to biodiesel is made possible by the use of B20, a mix of 20% biofuel and 80% petroleum diesel fuel. The conversion to biodiesel translates to roughly displacing 1.2 million gallons of diesel fuel each year.
The move comes on the heels of the city's SFGreasecycle program that collects used cooking oil and grease from San Francisco's many restaurants and turn it into biodiesel (see my November 21st post).