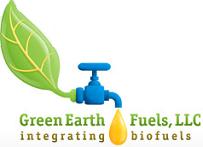 Green Earth Biofuels has held the official grand opening of its new 90-million-gallon-a-year biodiesel plant near Houston, Texas.
This story on Grainnet.com says the ceremony attracted company officials and Texas Governor Rick Perry:
Greg Bafalis, Green Earth Fuels president and chief executive officer, remarked, "As the nation's newest leader in helping energy companies integrate renewable, environmentally clean, and high-value biodiesel into existing distillate product offerings, we are delighted to officially open this facility-one of the nation's largest biodiesel production plants."
"Green Earth Fuels is unique to the industry in its dedication to supporting a national biodiesel infrastructure that is safe, sustainable, progressive, and commercially viable-all critical components to widespread adoption of alternative fuel sources," remarked Governor Perry.
"I am pleased to support the maturing biodiesel industry and this state-of-the-art facility, particularly as biofuels play a progressively critical role in protecting America's agricultural economy and national energy security."
Green Earth has already been producing biodiesel at the facility… about 10 million gallons of the green fuel so far meeting tough guidelines. The article goes on to say there are expansion plans for the company to open up three more refineries along the Texas gulf coast.