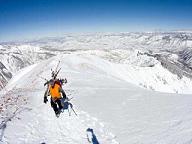 The Colorado ski resorts of Aspen and Vail are known for their great snow and trendy ways, and biodiesel producers are hoping they'll continue a green trend one of then has been practicing… using biodiesel.
Aspen has been using biodiesel in its snowcats for a while, and the web site The Vail Trail is asking if its resorts, which are already using wind energy credits to offset electricity use, will do the same: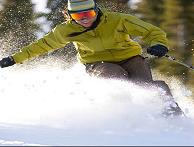 "You'd love to see them do it," said Matt Scherr of the Eagle Valley Alliance for Sustainability.
"They've already shown they're spending money to do the right thing," he said.
In 2006, 250 million gallons of biodiesel were sold in the United States, the National Biodiesel Board estimates, and the use of the fuel is nothing new to mountain towns.
Aspen Skiing Company's four mountains have been using a kind of biodiesel, B20, in its snowcats for at least five years, said Jeff Hanle, spokesman for Aspen Skiing Company.
"We're concerned about the future of the industry and the future of the planet," Hanle said.
Unlike Vail Resorts' last leader, Adam Aron, who was "just a business man," Vail Resorts is making good decisions for the environment under Chief Executive Officer Rob Katz, Scherr said.
"I like the way they're going now," Scherr said. "They're doing a lot more than they did before."
Vail Resorts could use biodiesel, but it would have to be good for business, he said.
"They have the opportunity to be community leaders and pay that price for the community," he said.
If Val gets on board with biodiesel, it would have to be voluntary. There are no limits on emissions of ski area vehicles in the White River National Forest.