Increased demand for biodiesel has meant an increased demand for biodiesel plants… which has increased demand for feedstocks such as soybeans… which has pushed up the price for soybeans… which has hurt the operation of the biodiesel plants. That's irony, right?
Some biodiesel plants are starting to feel the negative effects of the surge that brought them to life in the first place. This story in the Janesville (WI) Gazette says construction of a $42 million biodiesel plant in Wisconsin has stopped: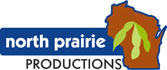 The rising cost of soybean byproducts forced North Prairie Productions to temporarily suspend construction on its biodiesel plant in Evansville, President Mike Robinson said.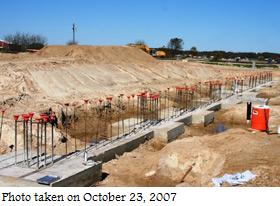 "We always knew there'd be times when markets are good and markets are bad," he said. "You're most vulnerable as a company when you start, and you don't want to start when times are bad. We just wanted make sure that we are secure when we enter the market."
Company officials point to a 20 percent rise in soybean oil prices since last August as the main reason for the stop in construction.
Meanwhile, according to this story on the NewsOK.com web site, a biodiesel plant in Northeastern Oklahoma has gone bankrupt because of the high cost its feedstock:
Green Country's largest unsecured creditor was agricultural giant Cargill Inc., which is owed more than $128,000 for soy oil.
The biodiesel plant began operations in an industrial park in Chelsea in 2005. The business was formed by David Allen and his partner, Scott Williams. Allen bought out his partner for $25,000 in September 2006.
That brings the number of Oklahoma biodiesel plants down to just one, the Earth Biofuels plant near Durant. But two more are still in the works for Tulsa and Guymon. Let's hope they can stay afloat through this latest storm.