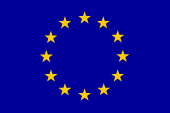 Lobbyists for the European Union and the National Biodiesel Board have been working Congress hard over the issue of tax credits.
This article from The Hill.com says EU officials say the tax credit just allows American biodiesel to be dumped in Europe while the NBB argues the incentives are needed to support the alternative fuel:
At issue are increased U.S. exports of biodiesel to Europe, which EU officials argue are displacing European crops that would otherwise be converted into biodiesehttp://energy.agwired.com/wp-admin/upload.php?style=inline&tab=upload&action=&ID=&post_id=-1194925751&paged
Uploadl in European countries. EU Trade Commissioner Peter Mandelson raised the issue with Senate Agriculture Committee Chairman Tom Harkin (D-Iowa) and U.S. Trade Representative Susan Schwab during his visit last week, according to an EU official.
One of Mandelson's arguments is that the current policy cheats U.S. taxpayers, whom the EU argues are subsidizing biodiesel exports to Europe. EU officials say these subsidies do nothing to lower U.S. dependence on foreign oil — one of the initial justifications for providing the U.S. industry with tax credits — since the biodiesel is just sent to Europe.

The NBB, however, argues that the rise in U.S. exports simply reflects the higher demand for biodiesel in the EU, where policymakers are trying to increase the percentage of biodiesel as a proportion of total diesel fuel use to 10 percent. That would be huge in Europe, where about 50 percent of the passenger-car fuel used for transportation comes from diesel.
Denying the tax credit to biodiesel that is exported would close the free flow of trade, according to the NBB, endangering a U.S. industry that has made tremendous strides in recent years. NBB CEO Joe Jobe argues this would create a "serious disincentive" for the U.S. industry.
European biodiesel producers say much of the biodiesel sent to Europe is made entirely from U.S. crops, and U.S. producers add a splash of petroleum to to qualify for the tax biodiesel blending tax credit.
The NBB is fighting a similar measure that is allowing biodiesel producers from Indonesia and Malaysia ship biodiesel to a U.S. port for a "splash" of petroleum, at which point the blenders' tax credit is pocketed and the finished product dashes off to Europe. The Europeans aren't happy about this practice, either, but see the American biodiesel as a bigger threat.